The end of August is a bittersweet time… the end of summer break for our Scouts, but also it's this time when Pack 608 has its annual family campout and hike. This year, the pack held its campout at Beaver Bay Park on Yale Lake, near Cougar, WA. On the Saturday of the campout, the pack went as a group up to Ape Cave.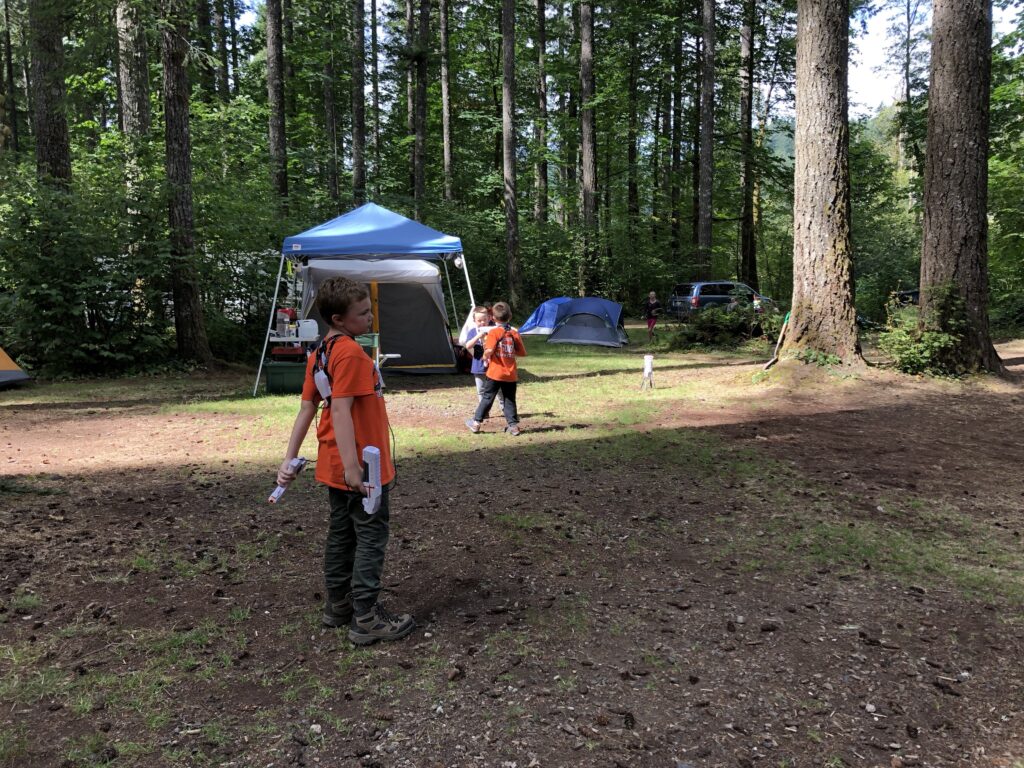 Camping as a pack offers some unique opportunities to share experiences, such as some Dutch oven goodies – chocolate cake was made Friday night, and some corn bread Saturday.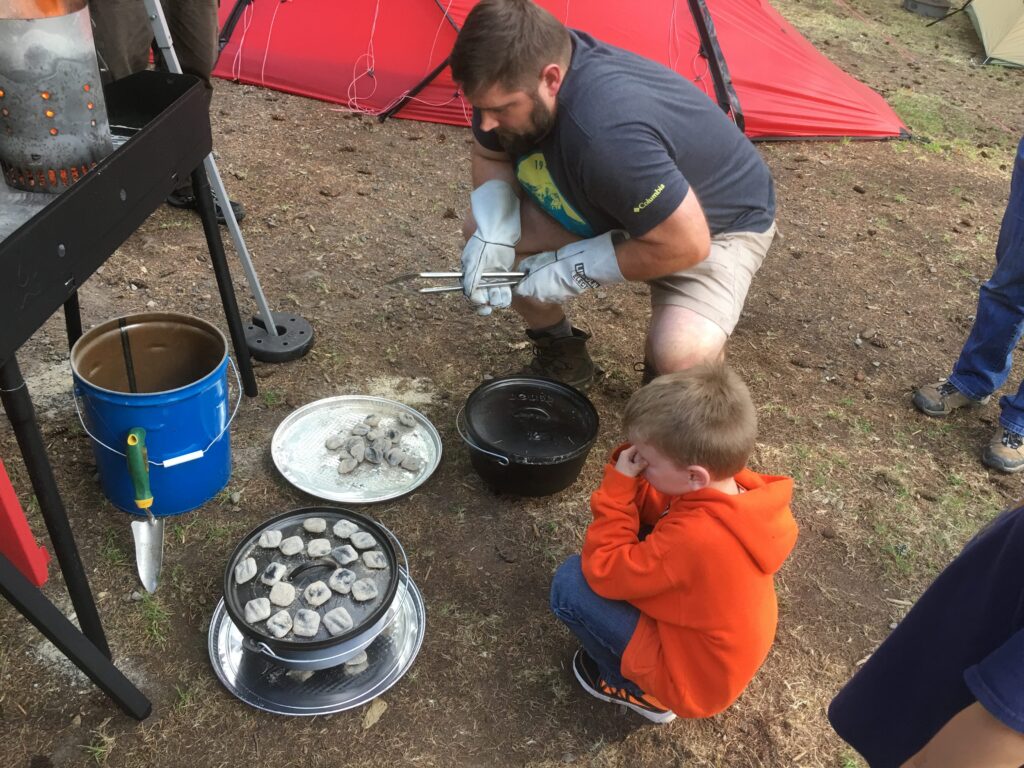 No campout would be complete without marshmallows, smiles, and good times playing games with friends.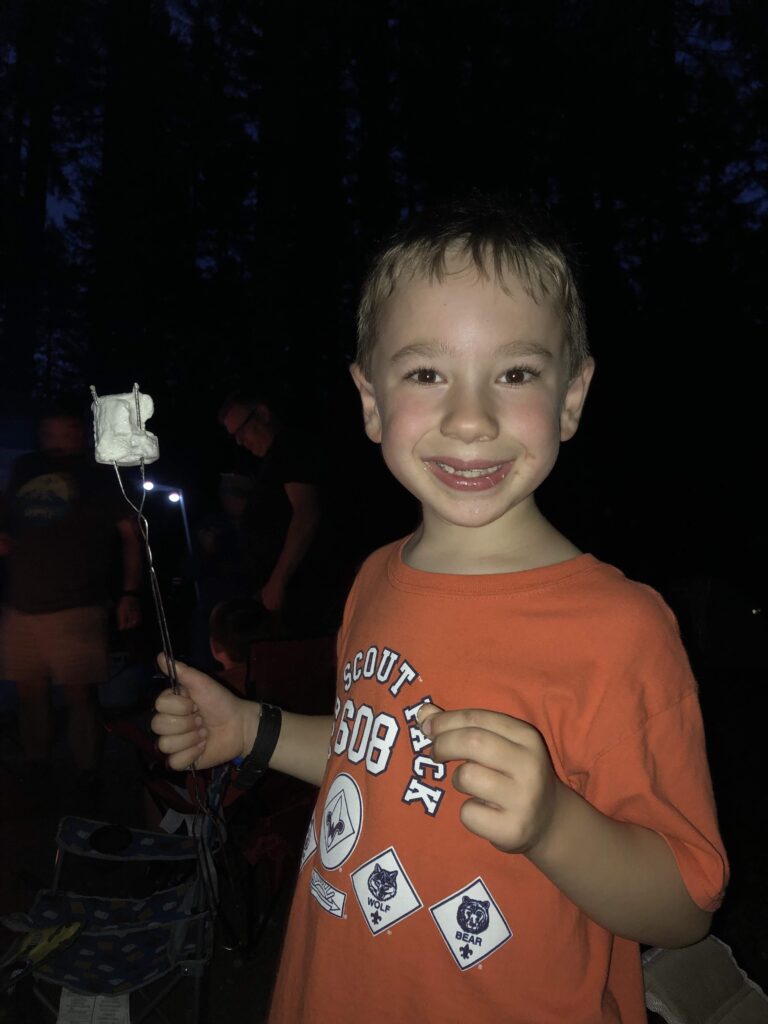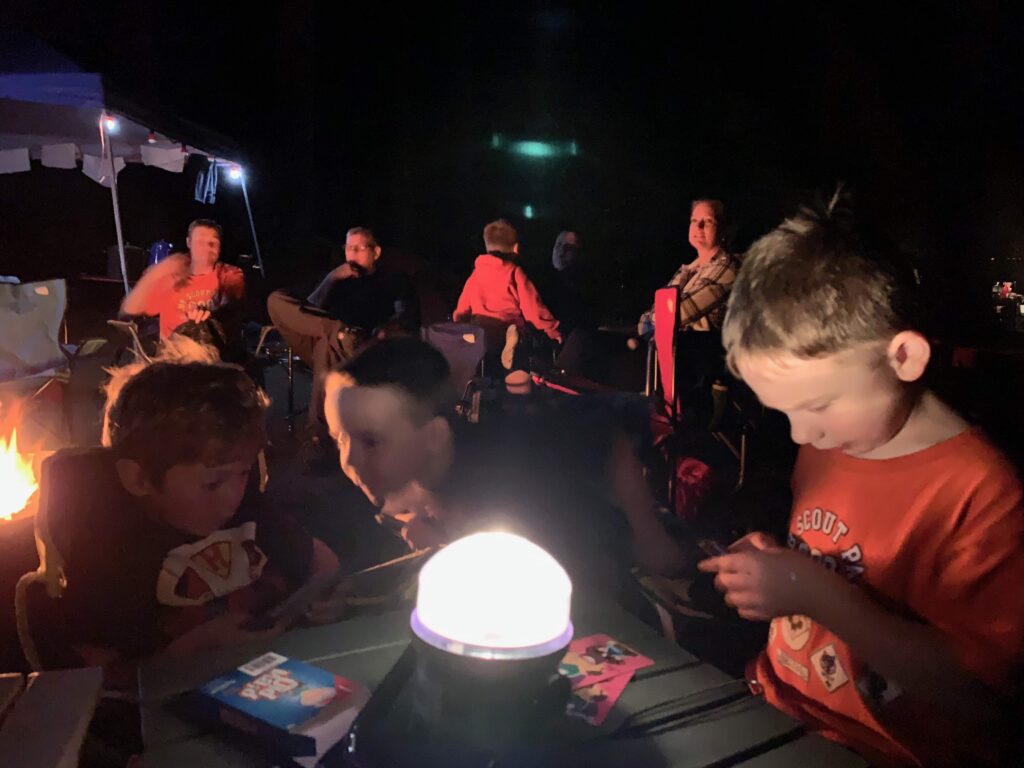 Our energetic Scouts lead the way deep down into the Ape Cave, finding the interesting "meatball" formation.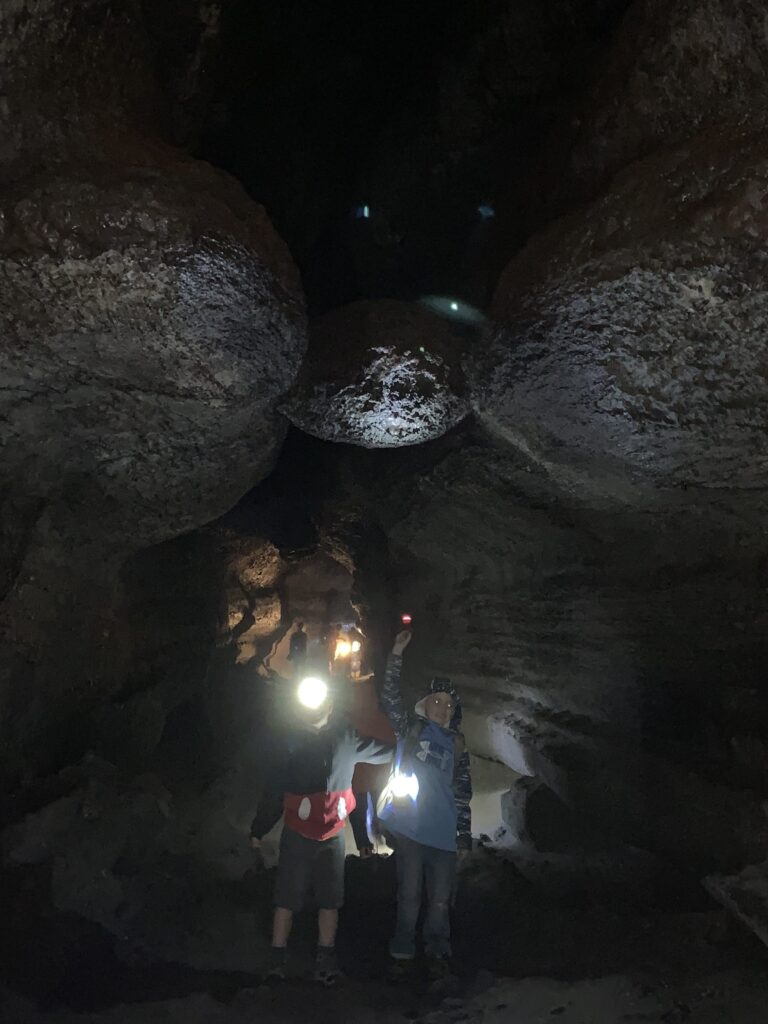 It was a fun walk down to the end of the cave…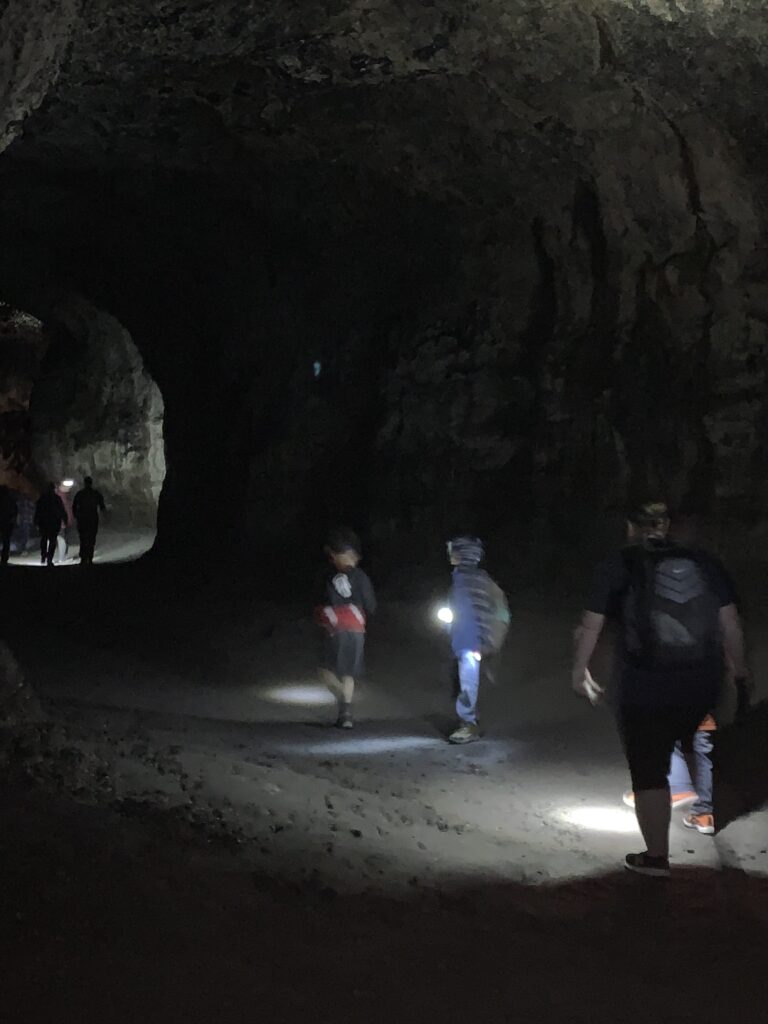 But after a little while walking down into the cave, they all made it to the end…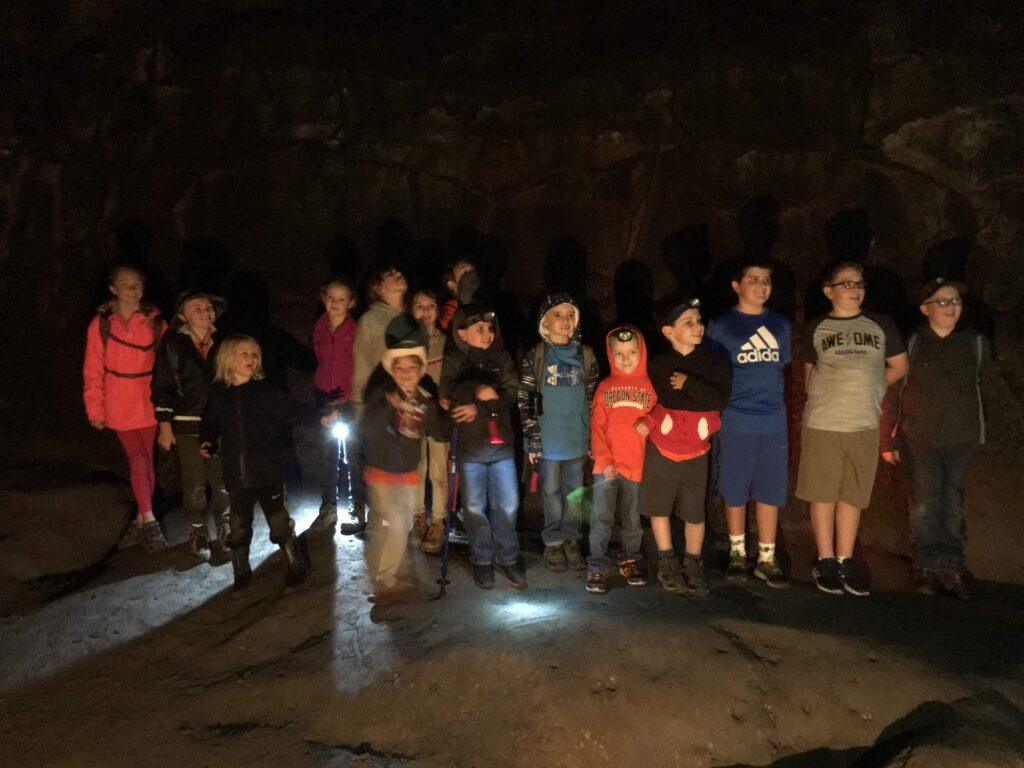 And they all safely made it out. In fact, the only bumps and scratches on this hike were suffered by adults! Nice work!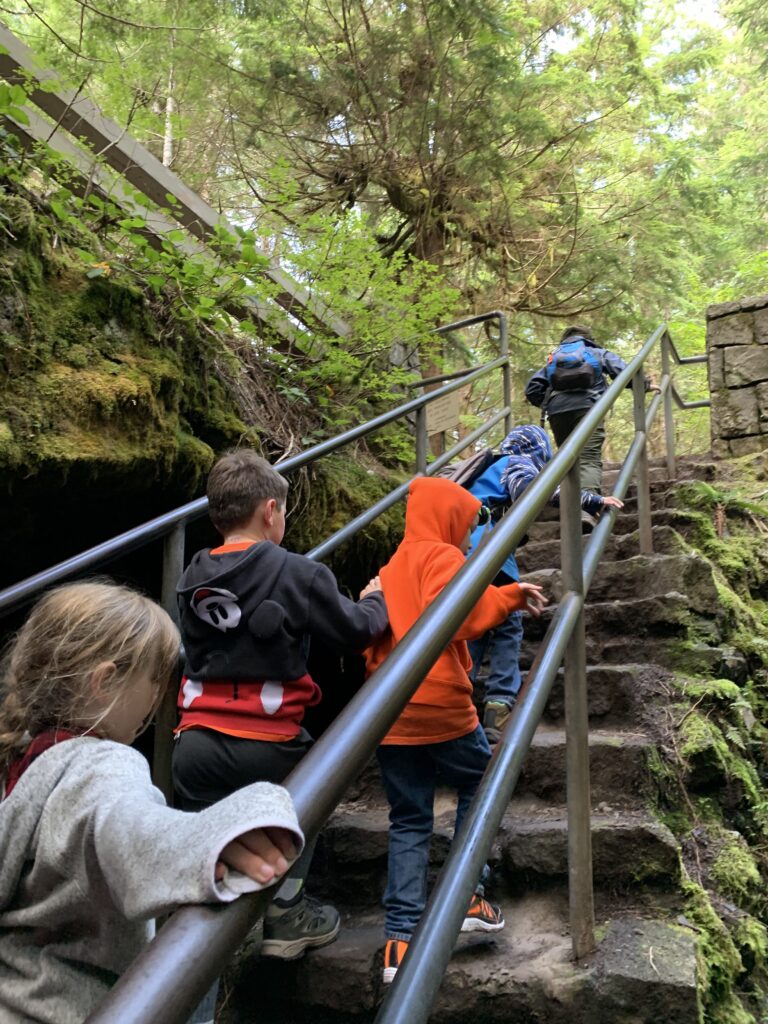 Some of our Scouts and leaders continued on to the upper cave, a much more challenging hike afterwards.
All in all, it was a wonderfully successful camping trip and hike with the Pack, and it's a wonderful way to start the Scouting year.
Speaking of which, our Join Night meeting is on Monday, September 9th at 6:30pm at the Chinook Elementary School Cafeteria. If you're new to Cub Scouts, or are otherwise interested, come join us for an evening of information and fun stations that will teach the basics of Cub Scouting (for the Bobcat badge). Here's to the start of a great year!
We hope to see you on September 9th!