What started and ended as a drizzly and misty day near Fort Vancouver and Providence Academy, provided our pack's Scouts with a solid rain shower right before marching in the 2019 Veterans' Day Parade here in Vancouver. With 20 Scouts in attendance, their cheerful and friendly demeanors didn't change at all even when more than a few drops of rain hit. In fact, there might have even been more smiles and laughs than before the rain!
Ever prepared, some of our leaders combined two ponchos into a makeshift shelter while we waited for the rain to pass, and it did pass right before our turn to move out onto the parade route.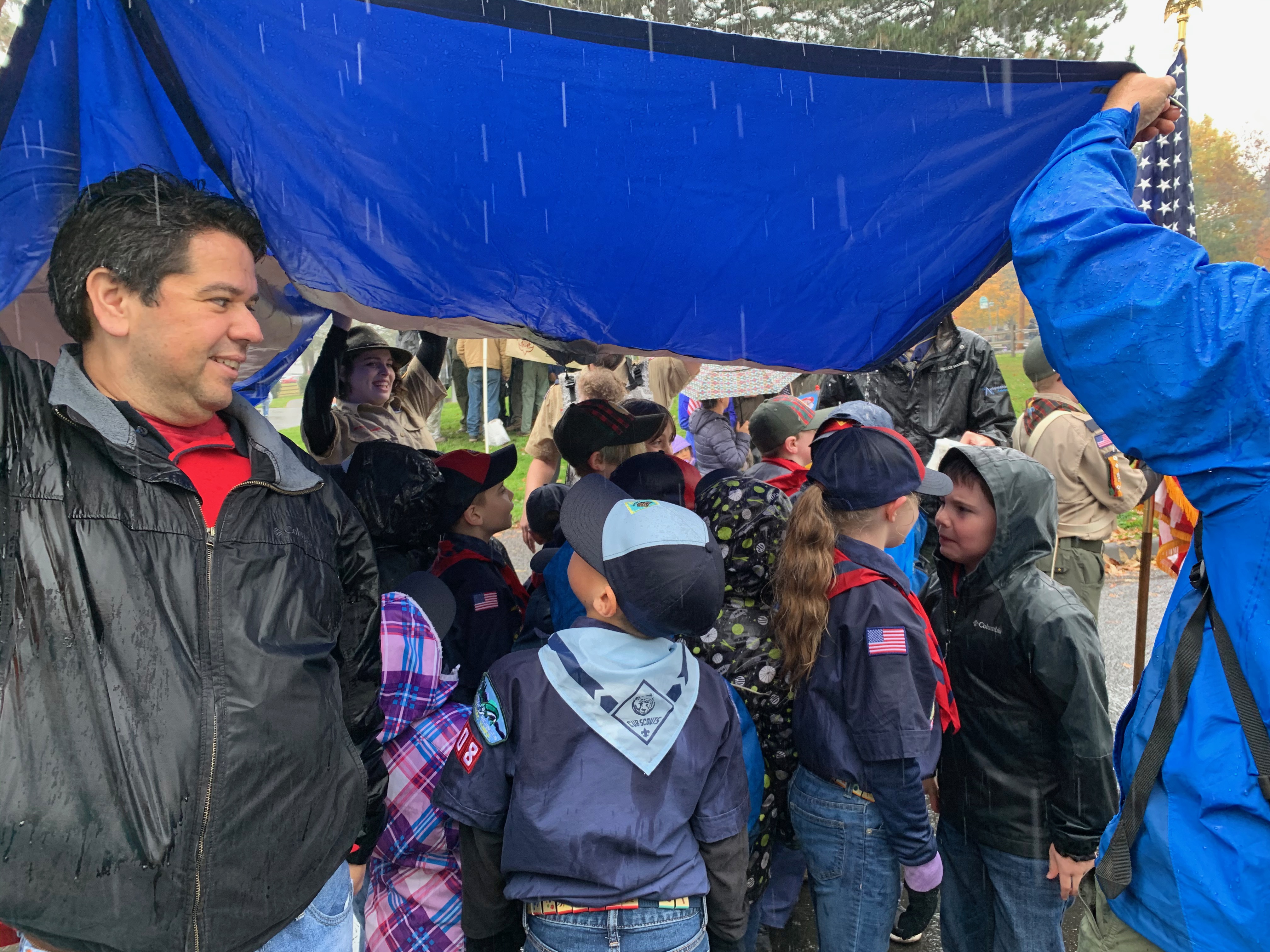 All the Scouts got a turn to be up front with the pack banner, as we rotated through the lines of scouts marking. Here we are right before departing for the route.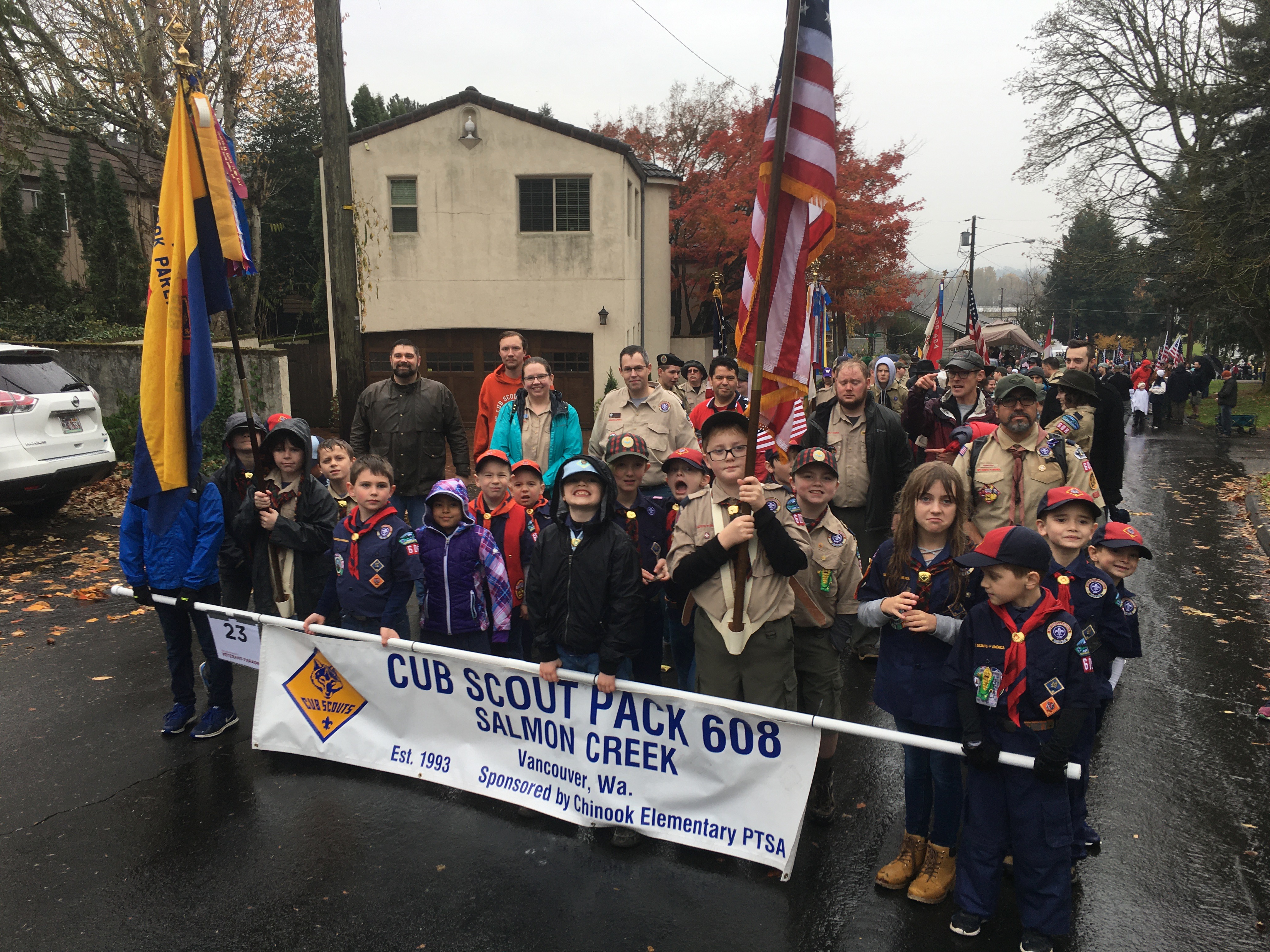 And once out on the route, it was smiles, waves, and excitement as we showed our support for Veterans.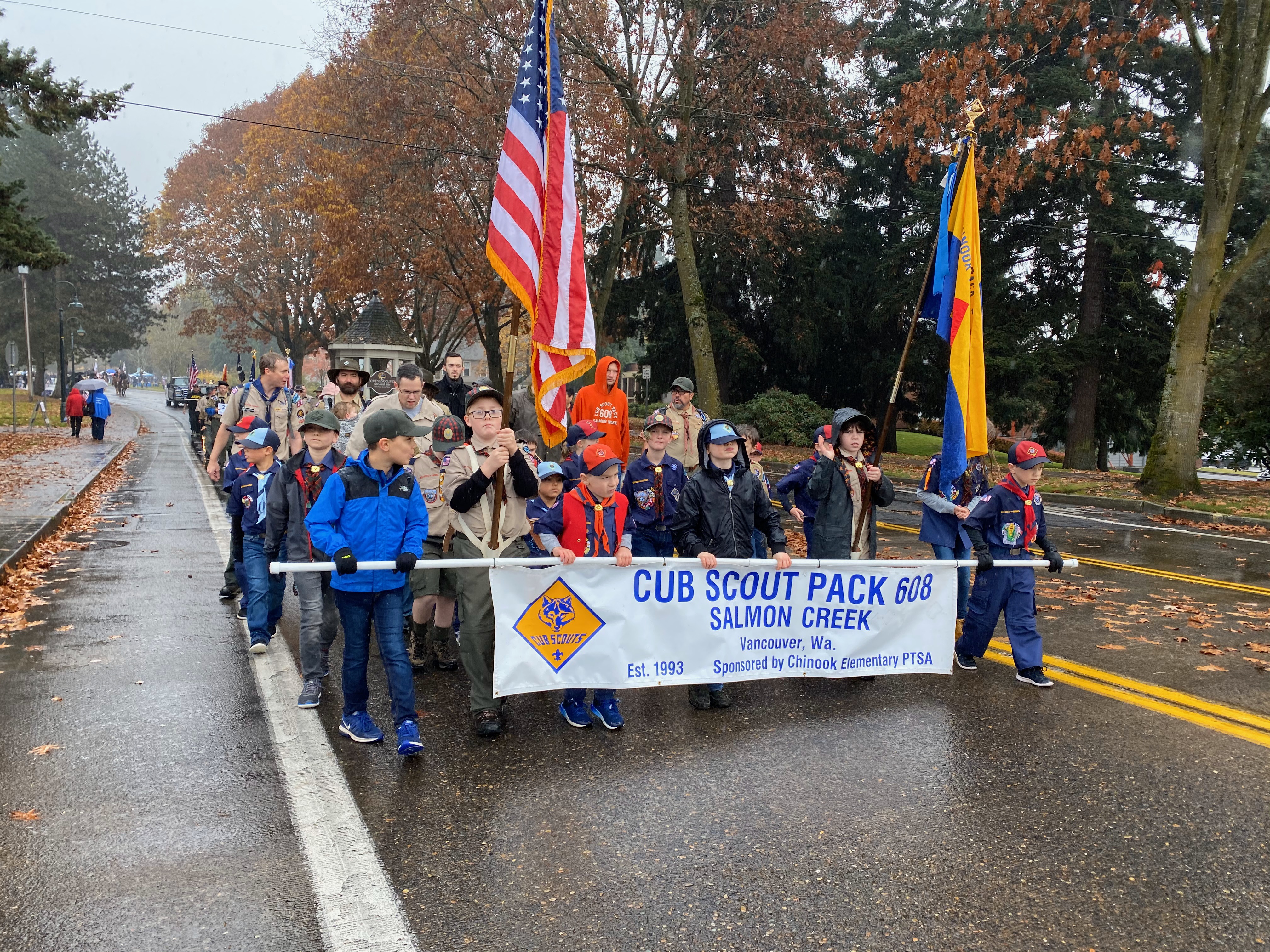 To all veterans, we thank you for your service!