10! 9! 8! 7! 6! 5! 4! 3! 2! 1! GO!! It's Pack 608's first ever Space Derby!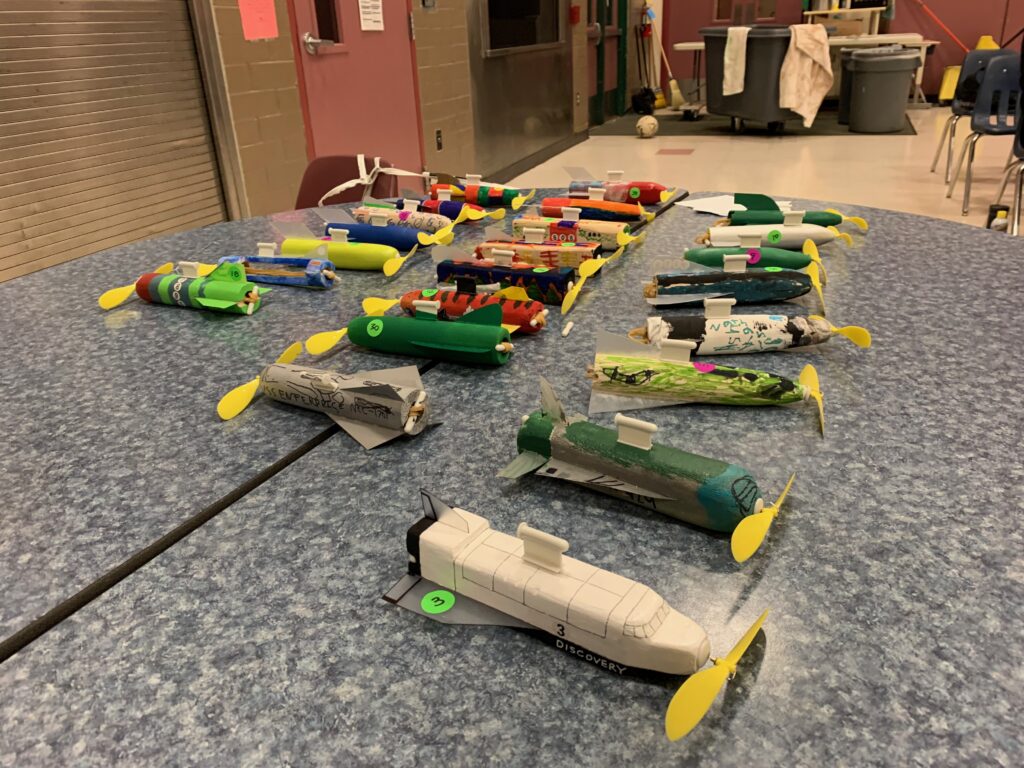 And they're off!
Who's going to win this one?
Our Scouts did a fantastic job building their rockets and so did our adult volunteers, who built both hardware and software to handle accurate refueling (winding the rubber bands) and time tracking. It's efforts like this that end up creating fun and memorable events for our scouts.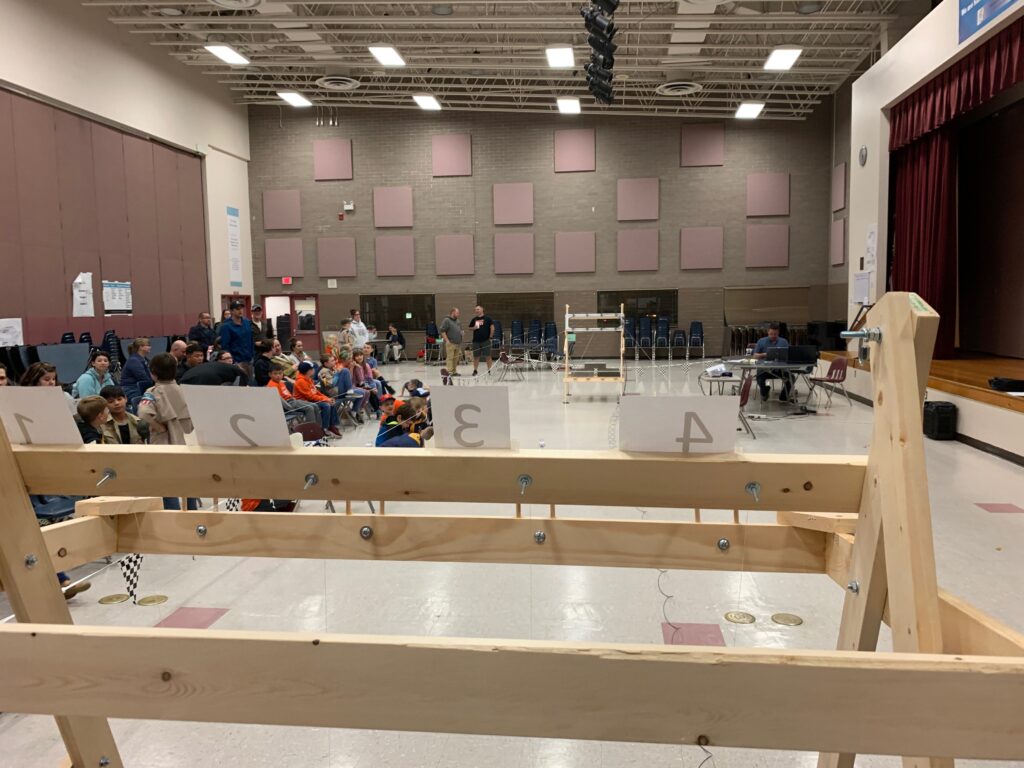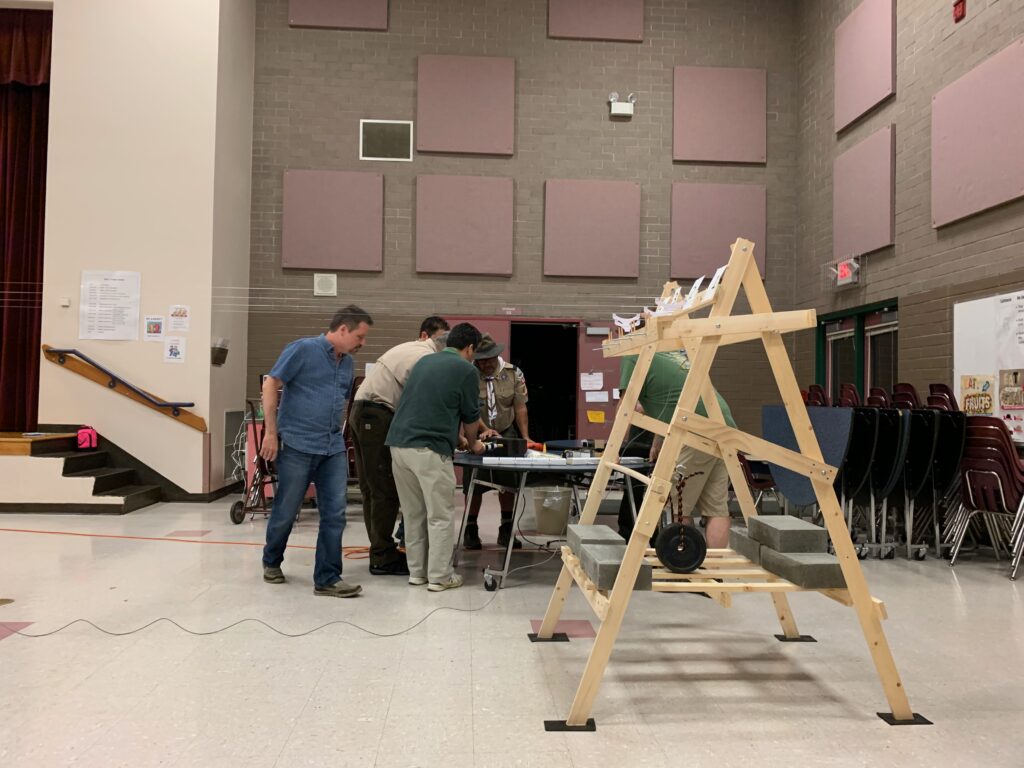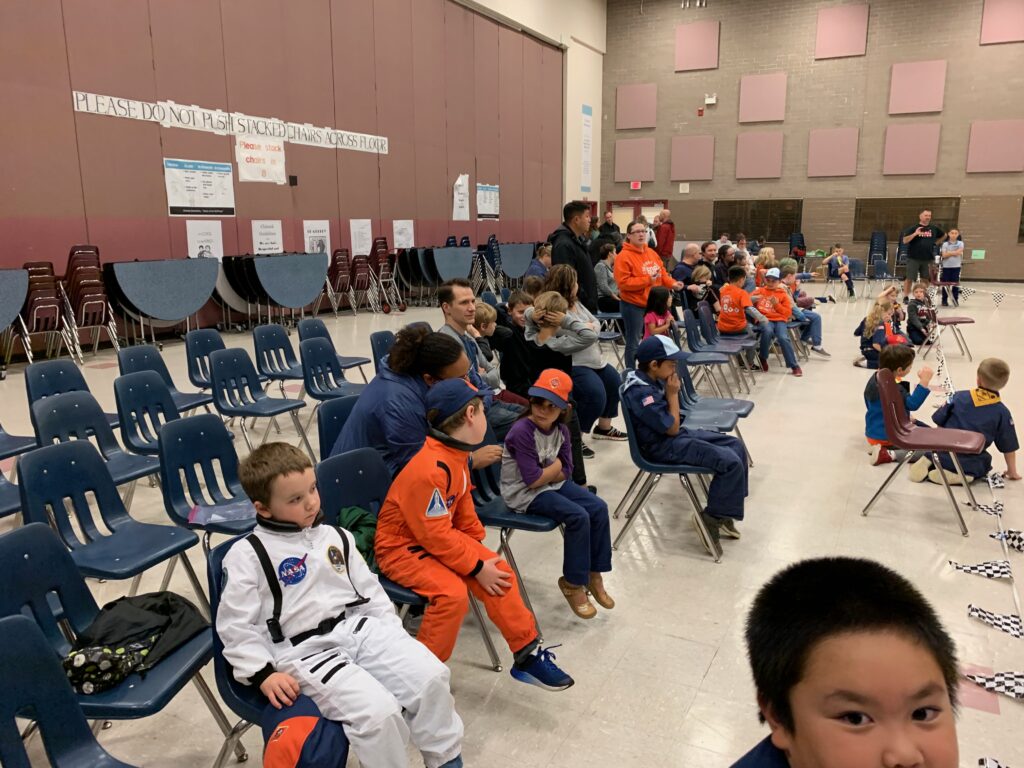 We've already got some plans for next year's derby! See you then and see you all at our next pack meeting on Monday the 28th!